INDIA'S FIRST DUAL SUSPENSION E-BIKE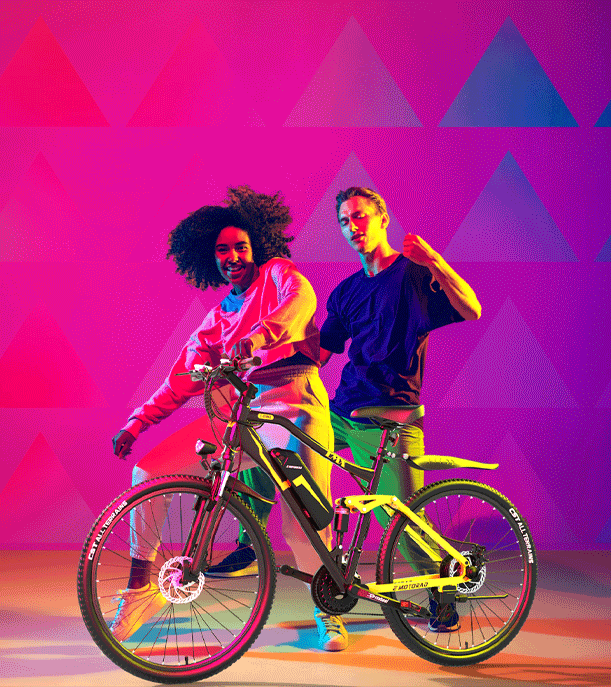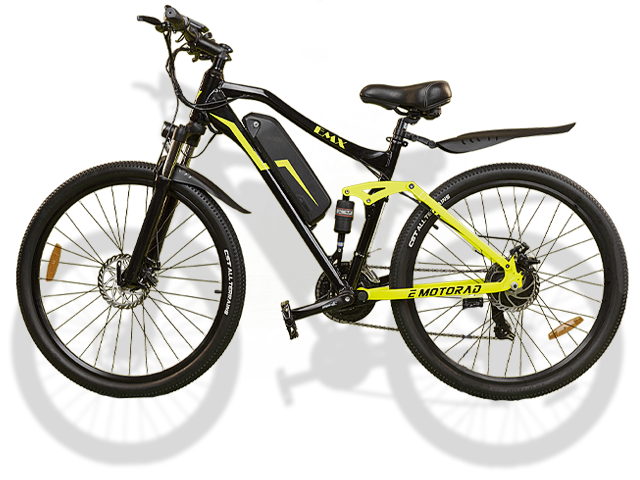 36V, 250W, BLDC
Rear Hub Motor
18" Unisex Aluminium
Alloy 6061
5-6 hr to full
charge battery
27.5" x 2.0" CST
All Terrain Tyres*
Front 100 mm travel
Back 20 mm travel
45+ Km on Throttle
65+ Km on PAS
5" Multifunctional
LCD 866 display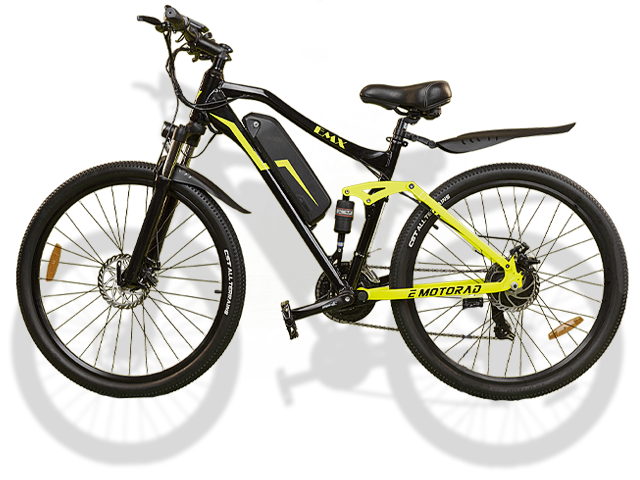 36V, 250W, BLDC
Rear Hub Motor
5-6 hr to full
charge battery
27.5" x 2.0" CST
All Terrain Tyres*
Front 100 mm travel
Back 20 mm travel
45+ Km on Throttle
65+ Km on PAS
5" Multifunctional
LCD 866
Plug and play electronic
parts
Long-lasting portable
battery charges in 5 hours
No registration
No licence
Lifetime warranty
Replacement guarantee
Plug and play electronic
parts
Long-lasting portable
battery charges in 5 hours
No registration
No licence
Lifetime warranty
Replacement guarantee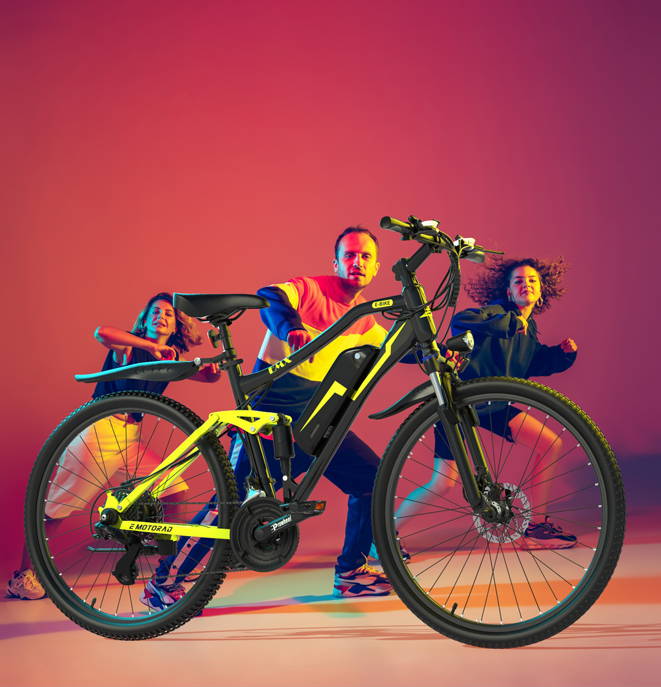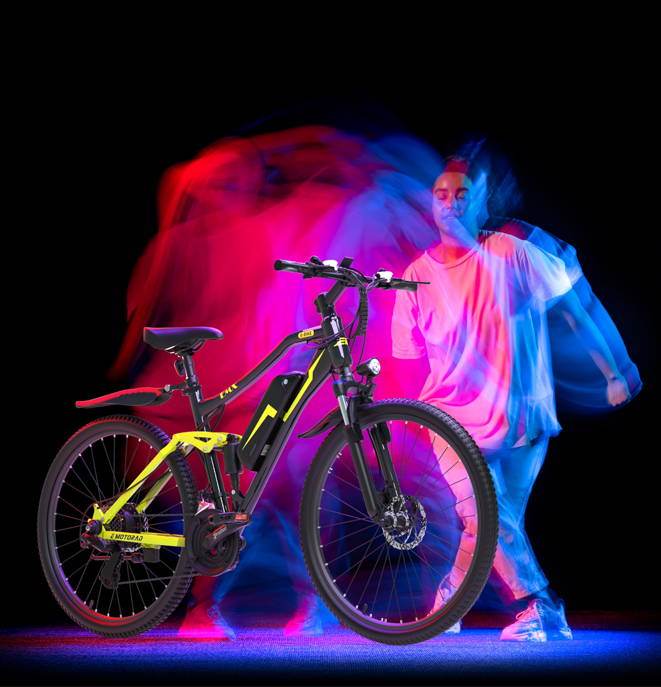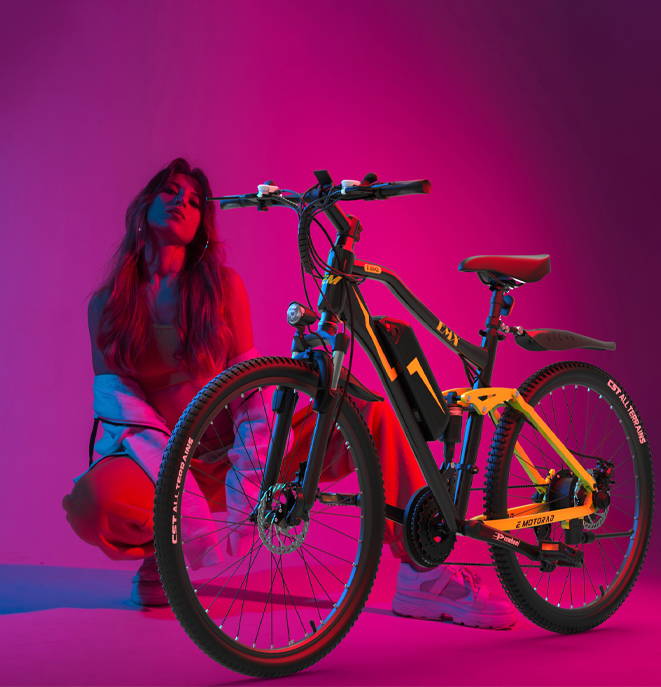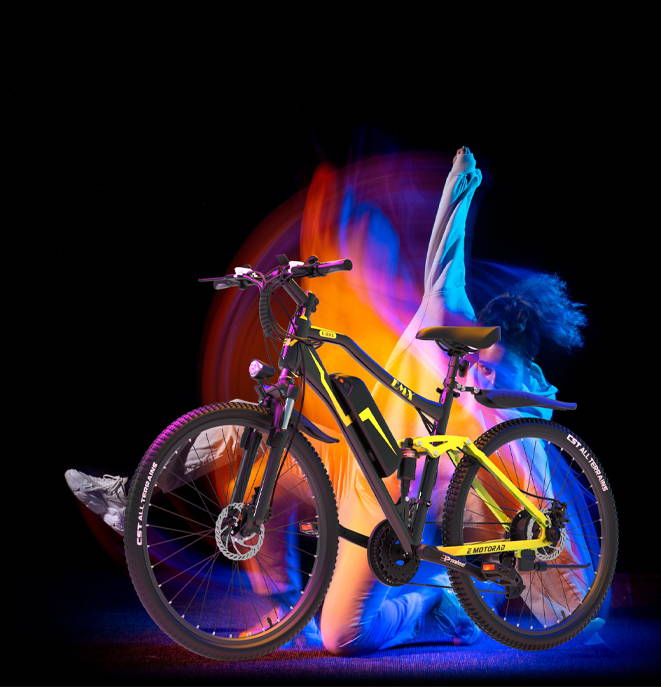 FREE ACCESSORIES
LIMITEDTIMEOFFER
"it is the best electric cycle at this price range. The cycle was excellent, and the delivery was much earlier than expected. This is the best electric cycle at this price range. It comes with amazing features and the ride quality is really good."
"E-Bicycle, E Motorad is a newer method of transportation which not only support a much healthier lifestyle but also help in maintaining eco-friendly environment."
"Overall Moovway or EMX what you call it is a really good experience, Nice powerful throttle response, Great suspension, Looks are amazing too. I recommend it to everyone who wants electric"
"EMotorads Products are the best amongst all in market, Its absolute value for money, I drive EMX (Moovway) which is light weight and fast, great specs and configuration, great to have option to alter the speed, absolutely loved the product."
"EMXs battery life is awesome and the frame geometry is also so great that it makes it very light. My suggestion is that the drivetrain and the shifters can be upgraded, rest its one of the best ebike in the market."